Bailard was founded in 1969 on the key principle of helping individuals manage their wealth. More than 50 years later, our mission remains the same. Our satisfaction and drive comes from helping individuals, families, foundations, and endowments as they navigate the complex landscapes of modern life and their goals, and where those meet their finances. Our longstanding independence and broad employee ownership mean we are able to act in accordance with our clients' and our firm's values, and do what is best for our clients.
Values-driven Wealth Management
We find that understanding your values and goals serves as a strong basis to forming and building longstanding relationships with clients. We believe that our 99% client retention rate and our long-lasting client relationships—many of which have endured for decades or extend to multiple generations of families—are testaments to our high level of personal service and robust wealth management offering.1
Our clients range from C-suite executives, doctors, small business owners, founders and CEOs of Fortune 100 companies, and multiple generations of families, to those navigating sudden wealth or experiencing an IPO. We also proudly serve many foundations and endowments; as a values-driven firm with its own charitable foundation, this is an initiative particularly important to us.
We provide high-touch service to help our clients secure their financial landscape and achieve lasting success. Each wealth management client has a dedicated team including an Investment Counselor, who compassionately helps guide clients' life complexities with their finances and goals. Our Investment Counselors still believe in making house calls, and we proudly provide direct access to our investment teams.
Our goal is to be the "one call" our clients need to make to get things done. As a firm, we seek to continually innovate our financial planning, investment offerings, and family office services.
At Bailard, our clients may utilize some or all of what we offer; we aim to tailor our service to help each client achieve and exceed their goals. Your success is our success.
Comprehensive & Customized
The core of our comprehensive approach is understanding what matters to you. We ask about your current and desired future lifestyle, and what you hope to accomplish both now and later in life—and together, we create a blueprint. We review all assets, expenses, trust documents, and any additional documentation to best understand your current financial landscape and to prepare for your future goals. While your present goals are important, we also recognize they are not static. Regular communication helps ensure your financial strategy is in synch with life changes as they arise and what you hope to achieve in the long term.
A well-crafted and dynamic financial plan connects your wealth to your values and goals, providing comfort that you can achieve your objectives. Each situation is different, and our clients know they can count on us to deliver a premium level of care, attention, and guidance.
Social Security can provide helpful income streams during retirement. We evaluate Social Security options and provide enrollment assistance.
Having wealth typically means incurring higher taxes and navigating complicated tax laws. We provide proactive income tax planning and tax bracket management, coordination with outside tax counsel and review of tax returns, and ongoing tax-loss harvesting.
Equity Compensation Analysis
When company stock or stock options are part of your compensation package, we help you understand what you own, what it's worth, and how it impacts things like 10b5-1 plans and liquidation strategies, tax management, and portfolio diversification.
Many of our clients have been with us as they move from working to retirement. Together, we'll devise funding and liquidation strategies to maintain quality of life through retirement, yet also account for values and goals such as legacy, wealth transition, or charitable planning.
Wealth often comes with unique risks. We help you to manage and mitigate risk exposure through a comprehensive insurance analysis, helping to ensure that you, your family, and your assets are properly protected through avenues such as pre-retirement health care planning; health insurance and Medicare options evaluation; and plan signup assistance.
A large concentration of stock in a company compared to your overall total wealth can create risk. We help manage stock concentration by thoughtfully planning a strategy to sell and diversify your wealth in a tax-efficient manner.
We help create higher education funding strategies for smoother planning and less stress when the time comes.
Customized & Proprietary Investments – Putting Your Money to Work for You
Bailard's investment philosophy is driven by an active, transparent, time-tested approach. Broadly, we focus on blending growth of your assets with downside protection and creating a multi-asset class portfolio best suited to you and your needs. Investment portfolios are personalized with a diverse mix of asset classes consistent with your future financial objectives and centered around your comfort with risk. Investment decisions are fully integrated with your comprehensive wealth plan. When you work with Bailard, you will gain access to the brightest ideas of our tenured team of in-house research experts. You will also gain access to our many proprietary and developed in-house investment strategies, specifically designed to balance and complement each other in a diversified portfolio. We believe our in-house institutional quality investments creates an environment of continual innovation and refinement, forces accountability, provides greater control over investments, and affords clients the benefit of access and transparency. We also offer outside investments to complement our investment strategies. When you work with Bailard, you will gain access to the brightest ideas of our tenured team of in-house research experts.
Disciplined Portfolio Construction
We carefully construct diversified portfolios composed of asset classes that have low correlations with one another with the intention of enhancing return and reducing volatility. Whether your focus is income, capital preservation, or growth, our wealth management portfolios are constructed to help achieve our clients' goals.
Diversification and Risk Mitigation
Sound portfolio management requires diversification, which plays a crucial role in helping to smooth returns and mitigate risk over time. Research has shown the importance of diversifying investments not only across asset classes but also within them. Our clients' portfolios are diversified across asset classes as well as within each asset area. Research has shown the importance of diversifying investments not only across asset classes but also within them. As a Bailard client, your portfolio will be personalized with some or all of the building blocks we believe can help achieve your goals.
Proprietary Domestic and International Equity Strategies
We have crafted a range of domestic equity strategies across styles, sectors, and market capitalization emphases to help generate competitive returns with an attractive risk profile and avoidance of ESG laggards. We also capture a broad range of international investment opportunities incorporating country, sector, and individual security considerations to produce a range of portfolios, including dedicated ESG options.
Alternative Investment Strategies and Private Vehicles, Including Private Real Estate and Specialized Tech3
Bailard offers specialized, private investment strategies managed in-house by our seasoned research teams to deliver both alpha and diversification. Our flagship private equity real estate strategy is designed to provide income and appreciation, with low correlation to the equity market. Throughout its robust 30-year track record, it has provided diversified exposure to properties across a range of geographies, property types, and economic drivers. Bailard's private technology opportunities strategy is a concentrated portfolio of our highest conviction ideas in disruptive, high-growth technology companies deploying next generation products and services with the capacity to revolutionize industries worldwide.
Sustainable, Responsible and Impact Investing
We offer robust sustainable and responsible investment strategies across various asset classes, which incorporate environmental, social, and governance (ESG) metrics and, in some cases, utilize product and industry screens. We also offer impact investing, which aims to have a positive impact on society and the planet while providing a return on capital.
Tax-efficient Portfolios2
Together with you, we build an investment roadmap that will encompass your financial priorities and risk profile as well as charitable and tax considerations. When beginning a new client relationship, we review each of your existing holdings and determine which align to your objectives and which may no longer be suitable. We take the time to transition your portfolio in a tax-efficient and sensible manner.
Aligning Values with Financial Goals
At Bailard, we strive to align our client's values with their investment portfolios. We believe our clients can achieve their financial goals while driving positive social and environmental impact. Our intention is to build portfolios that perform better than the benchmark on environmental, social, and governance (ESG) metrics and that avoid companies with egregious patterns of corporate behavior.
We utilize environmental, social, and governance analysis to mitigate risks while pursuing investing opportunities in the companies performing well, or providing solutions, in these areas.
Our carefully designed equity and investment-grade fixed income portfolios filter out investments in private prisons, alcohol, tobacco, gambling, adult entertainment, and weapons. Certain strategies are also extraction- and fossil fuel-free, while others are specialized to address specific issues such as animal welfare.
We also offer impact investing strategies, which aim to have a positive impact on society and the planet while providing a return on capital.
Bailard directly, as well as with our stakeholder partners, engages with portfolio companies on ESG issues to help ensure favorable outcomes for shareholders and society.
Customized Services for High-Net-Worth Individuals and Families
Founded on over five decades of wealth management experience, Bailard's Family Office Services is designed to help high-net-worth individuals and families make active choices about their wealth and impact. Guided by your priorities, we lead you through the soft and technical aspects of multi-generational wealth, liquidity events, philanthropy, and more. We are dedicated to working with you and your family to achieve long-term success and stability.
The impact of wealth on family relationships is often an overlooked aspect of wealth management. Because it can complicate relationships, many shy away from necessary conversations about financial support, inheritances, and so on. However, when you address concerns effectively and with professional support, wealth has the power to unify families and create meaningful impact in the world. We work with you to develop family dialogue about shared values and purpose (through, for example, family meetings and retreats) for your wealth for generations to come.
Tax-Efficient Wealth Transfer and Business Succession2
It is our objective to help you streamline the complex and technical aspects of wealth transfer and/or business succession planning. To do so, we start with educating you on potential strategies so that you are better prepared to understand and make decisions that align with your objectives. Additionally, we synthesize and summarize your strategies in various formats, so that you can remind yourself quickly of the structures and their purpose (i.e., trust terms, ownership percentages, distribution dates, etc.). Finally, we help you maintain and effectively employ the trusts and entities you create through time.
Next Generation Education
Those inheriting wealth are better positioned to retain and grow that wealth if they are prepared. We facilitate conversations about the long-term objectives for the wealth and help them understand their role, and support and integrate the next generation into the family's business, philanthropy, and management.
We help you and your family to identify and articulate your philanthropic mission and interest areas. We then develop philanthropic giving strategies for measurable impact and meaningful family involvement. Supporting your philanthropic mission also can include a highly-customized investment strategy for charitable trusts, private foundations, and donor-advised funds.
Our in-house real estate investment professionals can provide consultation on outside commercial real estate exposure and management.
We help you understand what you own, what it's worth, and how it impacts things including 10b5-1 plans and liquidation strategies, tax management, and portfolio diversification. We then help clients exercise their plans in alignment with their broader estate and wealth strategies.
Nonprofit institutions must overcome the complexity of today's environment, and Bailard proudly advises investment committees in pursuit of achieving their missions. Together, we create a prudent investment policy statement aligned with the unique income and liquidity needs of your organization. We are motivated to serve non-profit institutions with in-house investment advice and strategies, policy guidance, strategic direction, and specific guidance on values-driven investing. We believe in frequent in-person meetings to discuss asset allocation and performance, quarterly investment presentations to your Board, and managing your account with a broad team of investment researchers across all asset classes.
Investment Policy Statement Assessment or Evaluation
We can help with the development and implementation of Investment Policy Statements—or review your current Investment Policy Statement—while also offering best practices based on our experience.
Financial Modeling to Meet Strategic Goals
For our clients with specific spending needs, we carefully select an asset mix which, based on our scenario analysis, is projected to deliver the desired return over time. While there is no certainty that our investment mix will deliver the targeted return, our experience over 50 years has shown that our portfolios have typically stood the test of time.
Partner with organization's board and finance committee to align the portfolio with the mission and strategic goals of the organization.
Facilitate Gift/Stock Donations
Donations can be a vital source of a nonprofit's operations. We can work with donors of your organization to help facilitate cash or concentrated stock donations.
Financial Educational Sessions
Working with nonprofits, we often see all levels of financial knowledge. We want everyone to succeed and understand the goals and plan set forth, and can create educational events for our nonprofits' Board, Committees, or organization members.
In-house Investment Management, including Sustainable, Responsible and Impact Investing
Bailard has over five decades of experience in designing and managing portfolios. Our investment philosophy is rooted in diversification: we believe that adding uncorrelated assets together can materially reduce the overall risk of a portfolio while not significantly reducing the return potential. We have seasoned experts in domestic and international equity; real estate; fixed income; and ESG/SRI, and can advise/review outside investment opportunities. For our nonprofit clients focused on Sustainable Responsible Impact Investing, we provide Product & Industry screens to ensure our clients do not invest in products or industries that conflict with their values, and a proprietary process to ensure portfolios strive to have more positive ESG attributes than the broad market.
We offer competitive fees. We do not receive commissions, markups, or other fees. We do not offer any services that would require additional compensation.
Partnering through Life's Changes
"It's an honor to partner with clients in good and difficult times, to be proactive, to help with complex issues, and most importantly, to be that empathic ear while providing a solution. We really strive to be the 'only call' a client must make. We can take care of things from there."
—Dave Jones, JD, LLM, CFP®, SVP, Director of Estate Strategy
Founded in 1969, and independent ever since so that we can best serve our clients
Client retention rate for Bailard Wealth Management
for the five years ending December 31, 20221
billion in assets under management
Barron's Top 100 RIA Firms for 20233
Barron's announced this recognition in September 2023. There was no cost to enter. Please see the bottom of this page for important disclosures and details about this award.
Ready to Talk, or Have Questions?
It's been said that every journey begins with the first step, and wealth management is no different. At Bailard, our clients may utilize some or all of what we offer; we aim to provide wealth management tailored just for you. We look forward to hearing from you.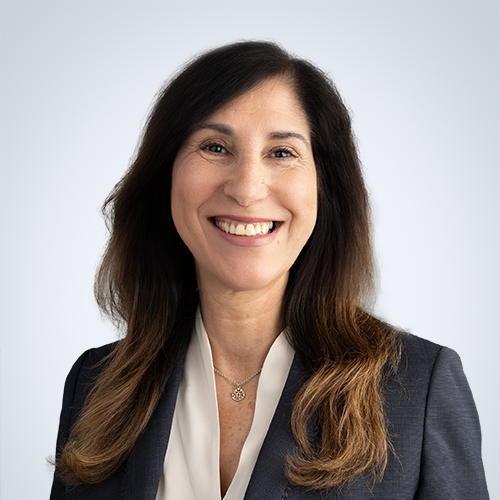 Louise Model
Vice President | Business Development Officer, Wealth Management
lmodel@bailard.com
(650) 571-5800
CONTACT US
1 The Bailard Wealth Management client retention rate for the five-years ending December 31, 2022 was 99%. This number does not include terminations due to estate distributions, depleted accounts, accounts terminated by Bailard, or MY-FLEX® and MY-KIN® accounts.
2 Neither Bailard nor any employee of Bailard can give tax or legal advice. Please consult your tax or legal professional for such advice.
3 Real estate and technology opportunities strategies are not appropriate for all investors.
4 About the Barron's Top 100 RIA Firms for 2023: The 2023 Top 100 RIA Firms was released by Barron's in September 2023. This 8th annual ranking of independent advisory companies is based on assets managed by the firms, technology spending, staff diversity, succession planning and other metrics. Advisors who wish to be ranked fill out a 102-question survey; Barron's then verifies that data and applies its rankings formula to generate a ranking. The formula features three major categories of calculations—Assets, Revenue, Quality of practice—with multiple sub-calculations in each. Bailard ranked 99 out of 100 on the 2023 list. This award does not evaluate the quality of services provided to clients and is not indicative of the practice's future performance. There was no fee to enter.
Past performance is no indication of future results. All investments involve a risk of loss. There are risks involved in investing, including the risk of loss and the risk that the market value of your investments will fluctuate as the stock, bond, and real estate markets fluctuate. U.S. equity strategies are subject to style, size, and sector risks, for example the securities of technology-dependent companies tend to be substantially more volatile than the rest of the market. International and emerging market equities are subject to increased risks due to economic or political instability, differences in accounting principles, and fluctuating exchange rates, with heightened risks for emerging markets. Fixed income risks include but are not limited to interest rate, issuer, inflation, credit and liquidity risks. Real estate risks include fluctuations in supply and demand, inexact valuations, and illiquidity. An investor may lose all or a substantial portion of the investment.
These represent some, but not all, of the potential risks related to the investment areas noted; additional information is available in Bailard, Inc.'s Form ADV Part 2A. There can be no assurance that any Bailard strategy will achieve its investment or performance objectives. Bailard can give no assurances that they will achieve their investment objectives. Exchange traded funds (ETFs) incur management fees and expenses that will be in addition to Bailard's management fees. The price at which an ETF trades on the exchange may sometimes differ significantly from its net asset value.